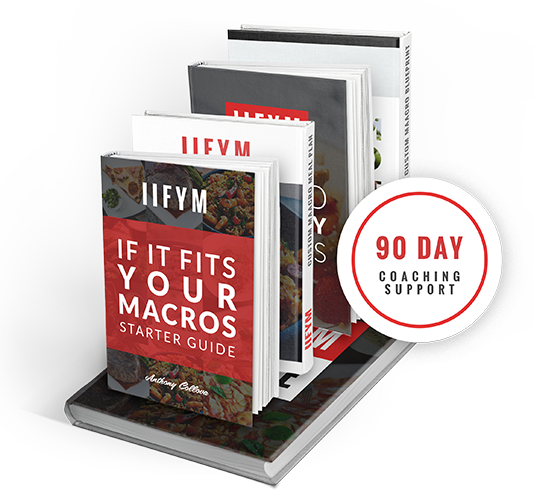 Featured
THE IIFYM 90 DAY WEIGHT LOSS CHALLENGE
Get everything you need to lose weight while still eating all of the delicious foods you love! With our 90 Day Weight Loss Challenge, you will receive:
A Custom Macro Blueprint specific to your body, goals & energy level created by our IIFYM coaches. A complete strategy just for you!
90 Days of 1 on 1 online coaching with your very own IIFYM Coach. Unlimited macro adjustment. Every question answered!
12 week customized fitness/exercise program created for you based on your experience, goals, and schedule. At home or at the gym!
Instant access (12 weeks) to our private Facebook page for added support from our staff and the other members of your 90 Day Challenge.
Our Ultimate IIFYM Guide to teach you all you need to know about flexible dieting and how to track your macros 
Our 100 Macro Friendly Recipe Book with 100 mouth-watering meals with the macros always listed for you.