For our readers that don't know you, can you tell us a bit about yourself?
In short, I am an athletic tech nerd that has overcome a ton of adversity and physical setbacks to end up where I am today. I would debate that I am one of the happiest people in the world and always try to keep a positive outlook no matter what the situation.
I'm 25 years old, have my M.S. in computer science from the University of Southern California (Fight On!), have competed in 5 bodybuilding competitions since I was 17 and won my pro card when I was 20 years old through the OCB.
On top of that, I combined two of my loves while starting my own iOS app development company, My Macros LLC with our flagship diet tracking app, My Macros+. (www.getMyMacros.com )
Do you come from a fitness model background? Nutrition? competitive bodybuilder?
Originally I just come from an athletic background. My dad and grandpa are into distance bike riding and I played all three of the major sports from 2nd grade until high school where I switched my focus to be just on football. I was slated to be a three-year varsity starter but suffered a season-ending injuries both my junior and senior year breaking my leg and wrist respectively.
I had always been obsessed with the gym ever since I knew I was going to play for varsity my sophomore year of high school, so once I got my arm out of the cast I set my sites on my first bodybuilding competition, which I competed in the day before my 18th birthday.
When did you first get introduced to IIFYM and macro counting?
When I first started working out when I was 14 my idea of "diet" was a lot different than it is now. I gradually cleaned up my diet but thankfully never really good into the strict "bro food" diet.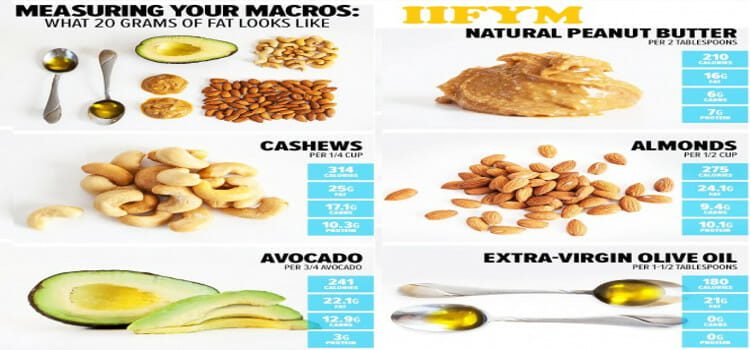 I've been tracking my macros basically since right before my first bodybuilding competition back in 2007 and jumped around from all the diet trackers that were available. Plain and simple they were all missing something. Whether it was not showing the meal nutrition totals, having a preset number of meals or something else, no diet tracking tool was what I needed which is exactly why My Macros+ was created.
When it comes to IIFYM my mind wasn't opened up to the whole initial concept of IIFYM during contest prep until my second prep, where I worked with Layne Norton. I remember when he sent me my suggested food list and I saw baked chips on there and it honestly blew my mind.
I still eat a lot of chicken breasts, egg whites, rice, oatmeal, but my mind has definitely been open to the ideas of lifestyle dieting & all that's going on now.
What are other methods of dieting you tried before IIFYM? What worked & what didn't?
My first contest prep was a complete keto diet and from about 14 weeks out until the end I felt like I was going to die. I never "cheated' on the diet once but it was a terrible experience.
What I did when I won my pro card and preps thereafter was a much more normal macro ratio split. Start at around a 30:50:20 P:C:F ratio and slowly drop my carbs and fat as weight-loss stalls.
No tricks or anything, just continuous slow diet manipulation.
The great thing about contest prep and the state of health-related technology is that everything you do nowadays is trackable. Apps and various wearable technologies really help you see what is working for you and why.
Why exactly did you decide to launch a diet app?
The only reason I decided to launch My Macros+ was because in my eyes, all available options were terrible. I originally thought it would be a waste of my time to develop my own since there were so many out there already, there had to be one made for serious physique athletes like myself, but no.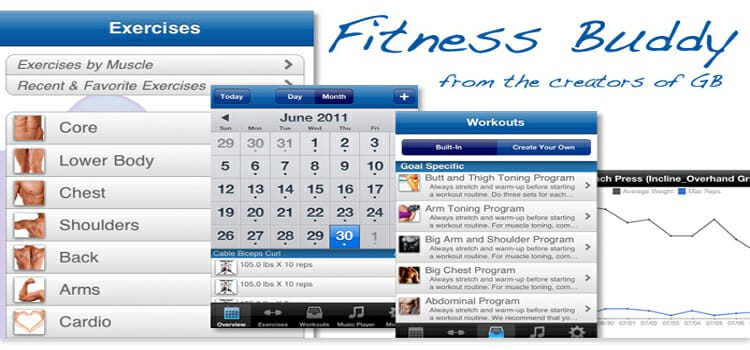 I was currently doing my masters at USC at the time and had just bought an $8 iPad diet tracking app that I deemed garbage after the first hour. The next 10 hours were spent staring at my computer screen and the first My Macros+ prototype was made.
At that point, I had no plans on releasing it to the public, I thought I just made a cool tool for myself but after talking to some people the demand was there so I went all in and released it to the app store and the response has been great.
I saw your pics on facebook and you seem to be in very good shape. Do you maintain this conditioning year round?
I tend to get probably a little heavier than the average in my offseason. I competed last around 190lbs and I'm currently sitting at 220lbs. I'm still 25 and aggressively trying to make sure my contest weight is up next time I decide to diet down.
I first heard of My Macros+ about a year ago. How long has your app been available and what changes have you made since you first launched?
Version 1.0 was released at the end of October 2011, which is crazy to think about. Hopefully, no one has screenshots of v1.0 because it sure has come a long way.
The cool thing about today's software, in my opinion, is digital distribution. No need to burn CDs and mail them out to your customers so at My Macros+ we definitely adhere to rapid application development.
Whether it be a small update or a full-blown redesign we try to get out a new version almost every month. v1.0 was the initial release, 2.0 introduced an iPad app and cross-device syncing, 3.0 was a complete redesign and 4.0 is coming within the month that is going to focus on amazing new social feature yet to be fully announced.
There seem to be quite a few calorie tracking apps out there right now. What makes My Macros+ different or better than some of the popular ones our readers might be used?
The main things that I like to tell people about why they should give us a shot is because I developed it and I have tried all my competitors products as a serious customer wanting them to be good but they all lacked at least one major component.
With My Macros+ we provide the user with the ability to:
Have infinite distinct meals to add food too
Get your nutrition totals not only for the day but for every individual meal as well.
Food items are saved as 1 of whatever they are input as. By that I mean that if you enter a custom food item of 16 grams of peanut butter it will be stored as 1 gram. Benefit being that you can now add that food item to your daily meals in compete free form, no longer needing to perform annoying math in your head to see if 5/8 of 16 grams of peanut butter is the 11 grams that you want to track.
I could easily go on for an hour but some of the main benefits can be found on our website at www.getmymacros.com
I know that lots of people prefer tracking macros on their computers rather than on their phones. Do you plan on offering a website version of My Macros+ anytime soon?
Most likely no. Currently, we are primarily focusing on iOS but we would go to Android before going to the web and the real reason is because of how strongly we feel about mobile as the emerging preferential computing platform.
More and more web traffic is sent from mobile browsers and I truly believe people are much more likely to consistently track their diets if it's something they can do in the few minutes of downtime they have throughout the day rather than making time to sit behind their computers.
That is why we have focused so hard on bringing a full diet tracking experience to mobile because in our opinions if the experience is good enough, it is much more convenient to pull your phone out of your pocket than sit down in front of your computer.
Are there any other applications you have created that our members might find interesting?

Recently we released our second fitness-related app called My Workout+ and as you can probably guess, it is our companion diet tracking app.
It works synergistically with My Macros+ to help provide our users with the complete fitness and weight loss tool. More information can be found about that www.theworkoutapp.com
Is there anything you would like to tell our community? Now is your time to shine
The only thing left to say is that the real enjoyment I get out of developing these fitness apps is the success stories I get emailed on a daily basis about how My Macros+ was able to help get someone to the stage or help them lose weight. I truly love what I do and am always looking to make them better.
With that said I appreciate everyone's feedback so please don't hesitate to email me at [email protected] for any question or comments you may have. Now it's 12:30 am and time for me to get back to work finishing v4.0 of My Macros+.