BMIs and Celebrities
With plenty of cash to hire personal trainers and private chefs, Hollywood celebs can easily achieve health and wellness. But if you judge celebrities' fitness only by BMI, or body mass index, the numbers can be a bit confusing.
BMI is basically a screening tool that indicates whether a person is underweight or overweight or if they have a healthy weight, excess weight, or obesity. If a person's BMI is outside of the healthy range, their health risks may increase significantly. This is our favorite calculator to measure your body fat percentage.
BMI is a measurement of height to weight ratio which measures a person's body fat. The BMI is arranged into in four broad categories: underweight (18.5 or lower), healthy weight (18.5 to 24.9), overweight (25 to 29.9), and obese (30 and above). Some life insurance companies look at BMI measurements to consider the cost of coverage. This may be because medical professional look at BMI to determine a person's risk for contracting certain lifestyle diseases like heart disease, stroke etc. However, BMI isn't an accurate account of all body types.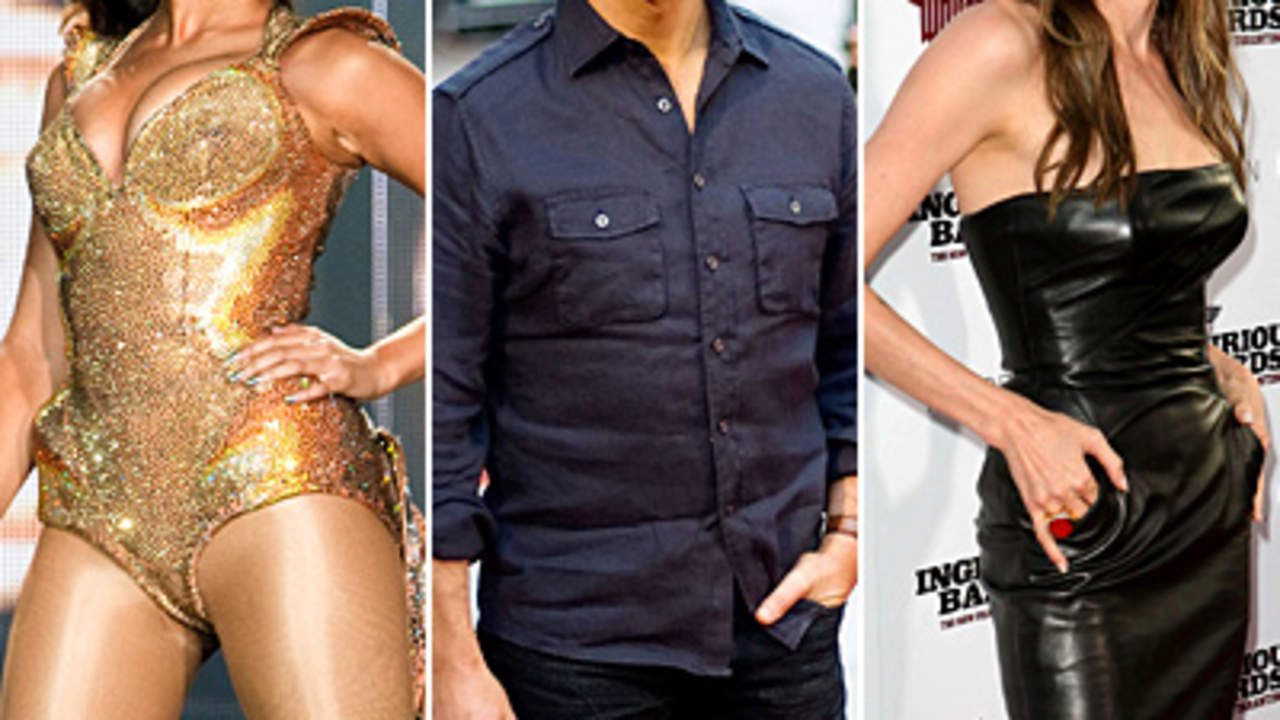 Does It All Come Down To Body Mass Index
For athletes who carry a lot of lean muscle mass, BMI measurements can be misleading because the scale doesn't differentiate between muscle and fat. That means that the world's top sports stars are often classified as overweight according to their BMI scores. But even the trimmest actors—particularly the shorter ones—aren't immune to confusing BMI classifications.
Not an accurate measurement for some
Let's talk a look at some Hollywood stars and celebrated athletes to see how their BMI numbers stack up.
 Arnold Schwarzenegger
Estimated BMI: 30.8
At 71 years of age, this former bodybuilder and Terminator star is still the poster child for physical fitness. Incredibly, he's "obese"—at least according to his BMI score. Schwarzenegger is a tall 6 foot 2 inches and probably weighs in at about 240 lbs., which would give him an uber-high BMI of 30.8.
His muscle mass gives him a misleading BMI.
Beyoncé
Estimated BMI: 21
Tabloids call her curvy, but by BMI standards, Beyoncé is perfectly proportioned. If we consider that this Superstar probably only weighs 130 pounds, at her height of 5 feet six inches, that gives her an estimated BMI of 21—well within the "healthy weight" range.
So if Beyoncé's BMI is right on target, what about all the super-skinny celebs that make her seem shapely?
Angelina Jolie
Estimated BMI: 17.9
Speaking of waif-thin A-listers, Jolie must stay lean between action films by chasing after her six children. Does she ever get to sit? At 5'8″, Jolie likely weighs about 118 pounds.
Jolie's BMI of 17.9 puts her squarely in the underweight category.
Tom Cruise
Estimated BMI: 26
Taking a look at the "Mission Impossible" man we don't see anything wrong with Cruise's current physique— far from it. But is there something amiss?
The 5'7″ star weighs in at an estimated 166 lbs. With a corresponding BMI of 26, he's considered overweight. Are you kidding?
Tony Romo
Estimated BMI: 28.8
Tony Romo may be sitting behind the announcer's booth these days instead of tearing it up out on the field. Is this the reason for his "significantly overweight" BMI? The former Dallas Cowboys quarterback is still in great shape. At six foot 2 and 224 lbs., his BMI score of 28.8 is very misleading. Once again, muscle mass is to blame. A better measurement of an athlete's body composition would include a comparison of lean body mass to body fat.
Serena Williams
Estimated BMI: 22.1
Relatively new mom and super-fit tennis sensation, Williams has an estimated BMI of 22.1, which is well within the healthy range.
At 5'9″, her competition weight has recently been only 150 lbs., meaning she packs on a whole lot of muscle and carries practically zero fat. We think her daughter's lucky to inherit those genes.
BMI trends for adults in the United States
So, you can see how lean muscle mass skews the BMI index for athletes and those in excellent physical shape. But what are the trends for the rest of us?
The prevalence of adult BMIs greater than or equal to 30, or the obese range, has greatly increased since the 1970s. This trend has recently leveled off, except for older women. Obesity has continued to increase in adult women who are age 60 years and older. Wouldn't it be great to get them some strength training?
What are other ways to assess excess body fat percentage?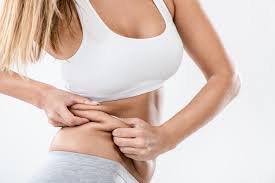 BMI is such an outdated mode of measurement. It was actually developed in the 1800s! You'd think modern science would have given us a better way to measure body fat percentage since then. While there are alternatives to BMI, there's still no easy way to get a true measurement. Other methods include skin fold thickness measurements (with calipers), underwater weighing, bio-electrical impedance, dual-energy x-ray absorptiometry (DXA), and isotope dilution.
The disadvantage here is that these methods may not always be readily available, and, in many cases, they're either expensive or need to be conducted by highly trained personnel. Furthermore, many of these methods can be difficult to standardize across observers or machines, making comparisons complicated across studies and time periods.
So,knowing that BMI is more important than weight alone, you can understand that BMI provides an accurate measure of total body fat rather than relying on weight alone. And, since BMI is an objective indicator of whether a person is overweight, underweight, or at a healthy weight. it can help determine your overall health risk and is also used to determine weight loss strategies.
The bottom line here is that everyone – stars and ordinary people alike – all need a better way to measure our body fat percentage.