If you're reading this (no it's not too late as Drake may suggest), then you likely also read my recent article outlining the importance of tracking macros for long-term physique development. (Something the IIFYM Macro Calculator can help you out with).
In that article, I alluded to the fact that tracking daily calorie intake is a great place to start when paying more attention to dietary habits. I then proceed to explain how macro tracking comes into play. Well, that's fine and well for those of us that have already had plenty of experience tracking daily calorie intake, but what about everyone else just getting started (or the non-believers)?
Some of you may be brand new to tracking your daily calorie intake and wondering just where to start. For that reason, I'm back again to explain why, although tracking macros is beneficial, understanding and accounting for total daily calorie intake is a key fundamental principle. That it will only make everything else in the future that much more productive as you continue progressing with your dietary adjustments.
For those new to counting kcals and dropping lbs, I'm covering some of the major considerations for long-term success as you build the foundation that will serve you well as you continue developing your dietary strategies for improved health and better physique development.
What Is Energy Balance & Weight Management
A simplistic explanation to say the least, but necessary for keeping this article focused on the topic at hand, thermodynamics is a set of four laws which explain the transfer and general properties of energy between a system and its surroundings.
In relation to body composition changes and daily calorie intake, we can think of this as "energy in vs. energy out." Now before moving any further, it's important to briefly note that long-term body composition changes go quite significantly beyond general energy balance.
Thinking of weight management as calories consumed versus expended is a great starting point, but as articles like my flexible dieting vs calorie counting article help highlight- other factors contribute to long-term success as well.
That being said though, it does certainly create a solid foundation to then build from. All things being equal, if your average daily calorie intake is exceeding your body's ability to use those calories (think of it as fuel for the machine) for various bodily processes and energy production, you're going to generally be in a state where additional weight gain is likely through increased body fat storage. Even if those calories are from a "health food," they're still calories, and they can still contribute to weight gain through effecting your overall energy balance.
Any Food can be a Fattening Food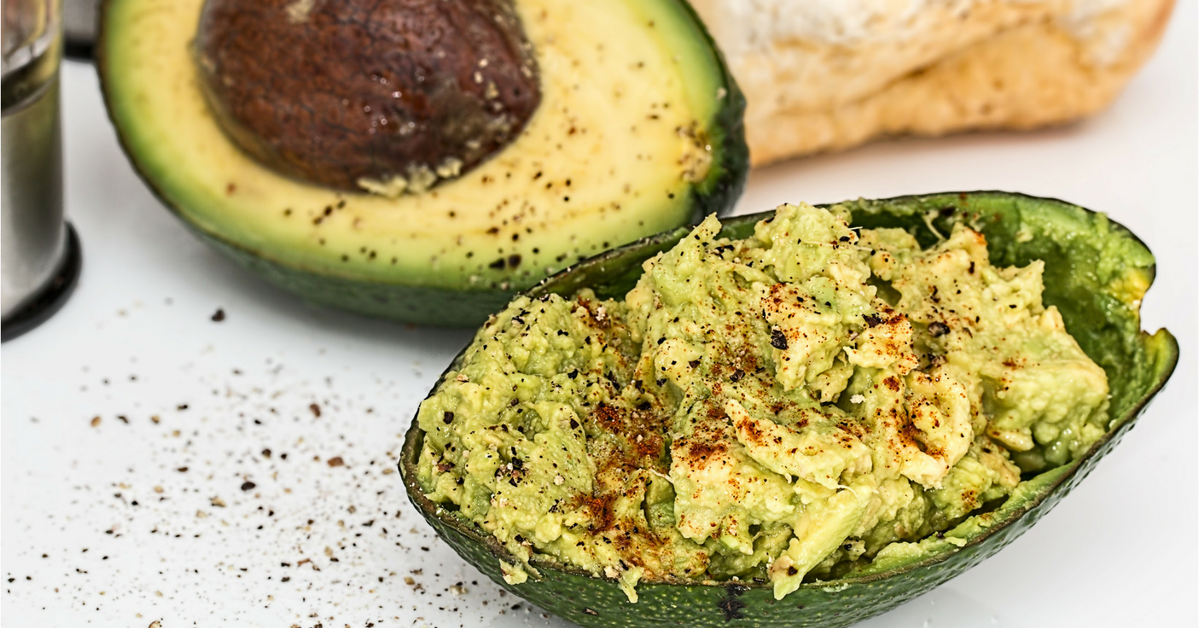 Energy balance now in mind, it can be pretty easy to understand why labeling foods as "healthy" or "unhealthy" is a bit of a disservice to ourselves as a diet-conscious society. Sure we need to pay attention to nutrient-density (vitamins, minerals, antioxidants and the like).
However as we mentioned above- calories are units of energy provided in various amounts through food. It can be as organic and vitamin-packed as they come, but if your daily calorie intake is exceeding your current metabolic rate and daily average energy expenditure, you could still be gaining additional body fat.
Consume an additional 500 calories from organic avocado and although you may be also consuming health-promoting vitamins and minerals- you're still going to gain virtually the same weight as you would by consuming 500 calories from a high-fat candy bar or cake.
Once accustomed to the inner workings of such an app, you can spend the next 3-5 days simply logging your normal eating habits as compared to what a "normal" day of eating is for you.
It has to be mentioned that, yes quality does come into play. As my flexible dieting article covers- the breakdown of macronutrients comprising daily calorie intake, and to a degree, micronutrient content can certainly have some long-term contributions to better or worse body composition.
In the grand scheme though, if you're total daily calorie intake isn't adequate for your goal- the rest will have an otherwise negligible effect. In other words, if you're eating far too little calories, you're unlikely to gain much muscle naturally. A daily calorie intake far and away from creating a negative energy balance will prevent you from losing body fat consistently, no matter how "healthy" the foods are that you're consuming.
The Protein Priority
Although this article is covering the importance of tracking total daily calorie intake and not necessarily tracking macros, it's worth mentioning at least tracking protein within your daily intake can be a great next step. In relation to weight management, some reasons tracking protein can be beneficial are due to some unique benefits to weight management.
One being, protein requires much more energy to process and use than carbs or fat. This higher energy requirement (thermic effect of food) makes protein less likely to contribute to body fat. In addition, protein is also quite satiating due to the specific digestion process required to break it down.
Both of these aspects make it helpful in long-term weight management. Not to mention its importance in muscle recovery and growth. If you're not quite ready to track protein, carbs and fat; at least consuming a consistent protein goal within your daily calorie intake can be a helpful compromise in the meantime.
Determining Daily Calorie Intake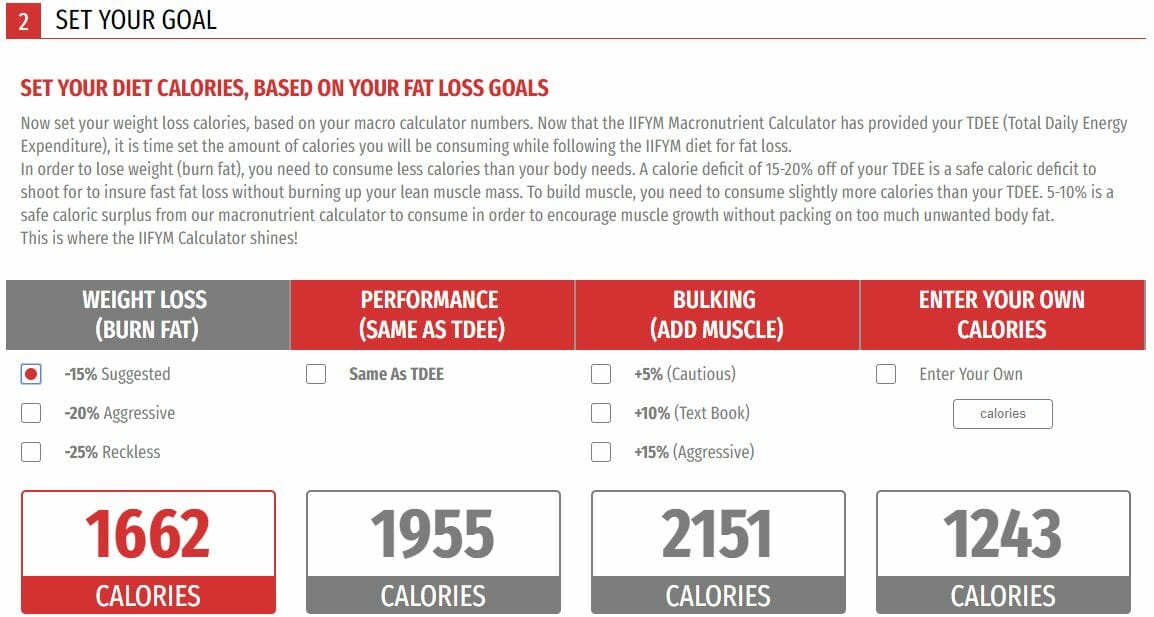 If you've recently become interested in tracking your daily calorie intake for the first time, there are a few methods you can use to get a rough idea of where to start in terms of daily calorie intake, which you can then begin adjusting from week to week based on our muscle growth or fat loss goals.
I personally suggest most individuals simply download a smartphone application like MyMacros+ that makes it easy and convenient to track the foods you eat from day to day.
Once accustomed to the inner workings of such an app, you can spend the next 3-5 days simply logging your normal eating habits as compared to what a "normal" day of eating is for you. Then, take those 3-5 daily calorie intake totals and average them together.
This will result in an average daily calorie intake you can then use as your official starting point in tracking intake consistently. Follow that average intake as your first week's baseline goal- then in the following weeks you can monitor your bodyweight change, energy levels and strength progression in the gym to determine when and what degree to adjust your daily calorie intake goal each week to match your current body composition goals.
Tracking Where it Counts
Following this strategy can make it much more effective of a starting point since you're better able to start at an intake that your body is currently adapted to. If for instance, you suddenly began following an arbitrary, pre-determined daily calorie intake goal, you may be overshooting your body's current ability to use calories, or severely under eating- potentially causing unnecessary, negative metabolic adaptions in the way of muscle loss or fat gain.
This is why online physique coaches such as myself, and the IIFYM Macro Coaches can never in good conscience tell someone they should eat (x) amount of calories without knowing their specific body composition, physical activity, and recent eating habits. It just leaves far too much on the table in terms of personal needs.
In our recent flexible dieting article, I provide insight into the most personalized way to find your ideal, baseline intake to then begin adjusting from week to week based on your goals. If you're already tracking your total daily calorie intake successfully, taking that next step toward tracking specific macros can be a relatively easy, but very beneficial next step for your body composition goals.
If you're interested in learning more, please check out that article here. For a more time efficient starting point, the IIFYM macro calculator is a great tool to check out as well.
Adjusting Daily Calorie Intake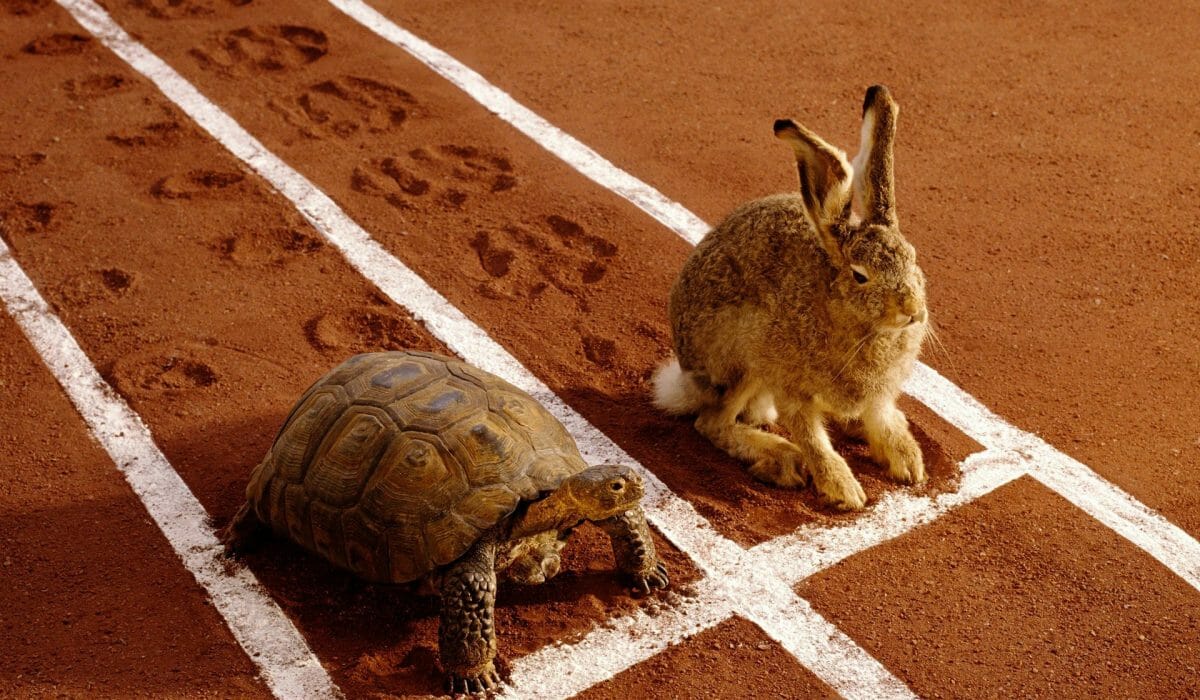 Once you've gotten a consistent, baseline daily calorie intake, you'll need to adjust that intake periodically based on your physique goals. If the goal is to gain muscle, it's prudent to slowly increase daily calorie intake to ensure your body is in an environment conducive to quality muscle growth and maximized training performance while promoting an increased metabolic capacity.
All while balancing that fine line between calories to support health, performance and daily energy levels with an excess intake that will just lead to unwanted, unnecessary body fat accumulation.
…the success of a diet first starts with calorie balance in relation to weight management goals, and only then can the nuances of more detailed diet programming have an impact.
The opposite holds true for fat loss, with the same principles nearly mirrored. Since our bodies undergo various metabolic adaptions as calories are restricted and fat loss occurs, it's important to approach fat loss in a very gradual manner. (1,2)
It may be tempting to slash daily calorie intake for immediate fat loss. However doing so will lead to extreme metabolic adaptions, increase muscle loss, and just make the entire dieting process much less enjoyable and manageable along the way. Whether you're looking to get jacked or slim down, remember just how accurate "The Tortoise and The Hare" fable is in relation to body composition goals. Be the tortoise!
Adjustment Guidelines
As with determining baseline daily calorie intake, it's very difficult to give hard and fast rules for things like dietary adjustments. Not only will each person's exact needs differ, but the degree of change will differ even between stages of a diet or growth phase.
That being said though, once again- smaller changes are almost always better. At the end of the day, you can always make slightly bigger changes in the following weeks if needed. It's harder though, to backtrack after making extreme changes.
Generally, I see changes pretty often within the quite large range of ~400 weekly calories (~57kcals daily deficit) to around 800 calories (-114kcals daily deficit). It's certainly possible to structure and adjust one's own dietary strategies from week to week with success, however it may just mean additional self-education along the way combined with a bit of trial and error.
For those with room in the budget and interested in truly hitting the ground running. Using dietary adjustments and general dieting strategies are something that coaches with plenty of experience with a variety of athletes such as  IIFYM Coaches can come in handy.
Down for the Count
The changes made and makeup of daily calorie intake can vary among people. The rule that holds each person in common though is that daily calorie intake needs to be consistent and adequate before other dietary strategies can be successfully implemented.
Keto, carb-based, high protein or minimal protein- the success of a diet first starts with calorie balance in relation to weight management goals, and only then can the nuances of more detailed diet programming have an impact.
If we need to crawl before we can walk and eventually run; tracking calories is one of the most important first steps a person can make toward successful body composition changes. Not only does it allow consistency each week that can be strategically adjusted along the way, but also highlights the ability to freely choose foods based on preference, budget, and specific health goals.
Not following strict, unnecessary meal plans that just aren't manageable over the long term. At that point, you'll have the ability to fully maximize future efforts in fine-tuning things like food sources, macronutrient breakdown and meal timing to continue reaching your absolute best self along the way.
If you have more questions about flexible dieting, IIFYM, or following a sustainable diet, check out out the rest of our blog here.