If you're reading this, you've likely already embraced our playlist of the best workout songs available for heavy lifting and PRs. You're breaking more PRs than a bull breaks china, and now you're mentally preparing for the next major challenge for anyone that steps in the gym- cardio.
Yes, yes, we know. Just hearing the word makes us queasy too; but in the name of six packs and Snap Chat, we all have to embrace the struggle sometime or another.
(Side note: If you are looking to achieve any health or physique goal (such as six-pack), you'll need a balanced diet. Here's the place to start: IIFYM macro calculator)
Unless you're one of the rare few that actually enjoy cardio for pleasure, you're probably always one lame excuse away from skipping cardio altogether. After all, maybe you don't need nice abs if you're funny enough or have a nice singing voice?
Why You Are Here
Okay, we understand, maybe you do need nice abs to help you out a bit. We're right there with you, and if experience has taught us anything, it's that the best workout songs fuel some of the best cardio sessions.
No matter why you're doing cardio, it's nearly universally accepted that it doesn't take much convincing for us to skip it. Fortunately, we're here to help you push through and lean out, by providing our collection of workout songs to rock out to during cardio.
This playlist will help you walk, run, or sometimes maybe even crawl your way to finishing those cardio sessions and stepping closer and closer to your current physique goals.
Turn off your radio, because DJ Mac Rose (macros, get it?) is dropping the ultimate list of the absolute workout songs to help you embrace the shredz!
The Criteria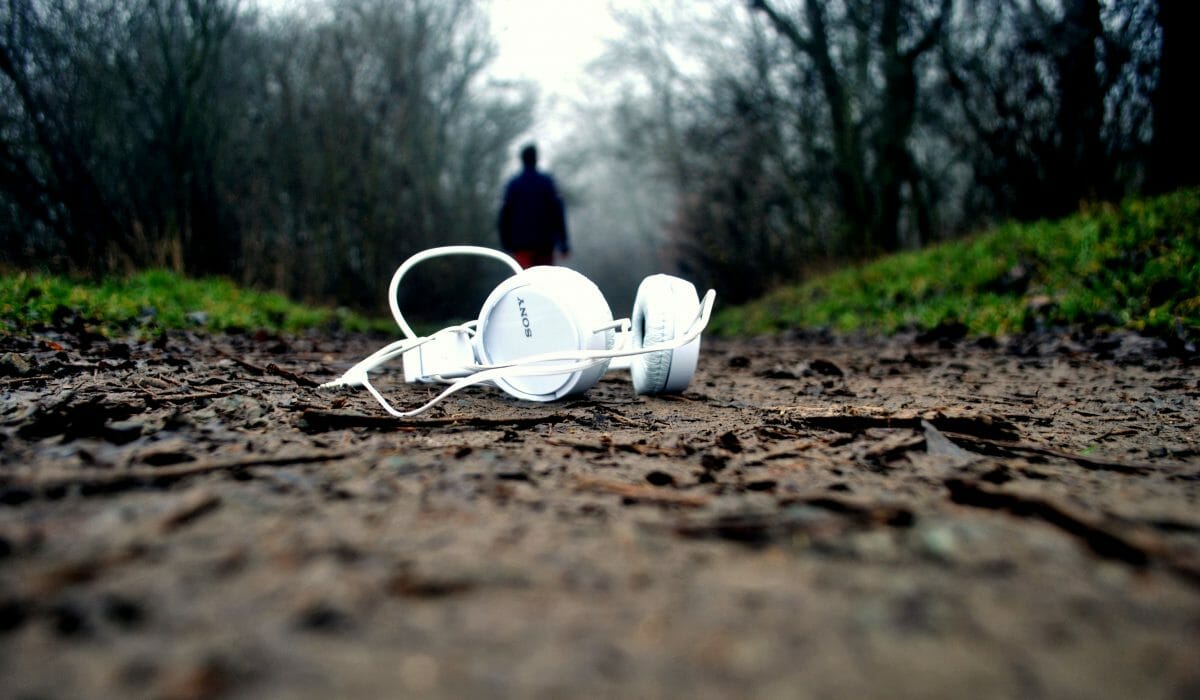 Criteria for the Best Workout Songs for Cardio
Songs that dropped within the past 5 years
EDM, Pop or Alternative Rock to keep your spirits as high as your heart rate
Upbeat and empowering, because we all need as much help as we can get during cardio
Top 50 selections to fuel your cardio sessions all week long
The Picks
I don't care if you're a 250lbs male bodybuilder that just finished deadlifting the equivalent of a small car, you're undoubtedly jamming out to some guilty pleasure on your way home sometimes.
We're right there with you, and after all the hard heating beats from our IIFYM Heavy Hitters workout playlist, what better time to balance out the hype with some easy listening, empowering pop hits? Male or female, athlete or general population- these songs are outright awesome. Don't worry, we won't tell anyone you're lip-syncing Taylor Swift on the treadmill; it can be our little secret.
Best Workout Songs for Cardio Playlist
| Artist(s) | Song |
| --- | --- |
| Sean Paul, Migos | Body |
| Blink-182 | Bored to Death |
| The Chainsmokers,Halsey | Closer |
| Post Malone, Quavo & Future | Congratulations - Remix |
| Demi Lovato | Cool for the Summer |
| Post Malone, Justin Bieber | Déjà vu |
| DJ Khaled, Calvin Harris, Travis Scott | Don't Quit |
| Halsey | Eyes Closed |
| Calvin Harris, Pharrel Williams, Katy Perry | Feels |
| Sleeping with Sirens | Fly |
| Kid Cudi | Frequency |
| Busta Rhymes, Vybz Cartel, Torey Lanez | Girlfriend |
| Macklemore ft. Skylar Grey | Glorious |
| American Authors | Go Big or Go Home |
| Fitz and the Tantrums | HandClap |
| Sweater Beats | Hey Ya |
| Fergie ft. Rick Ross | Hungry |
| DJ Khaled, Justin Bieber, Migos | I'm the One |
| Fall Out Boy | Immortals |
| Fall Out Boy | Irresistible |
| Day Jack | Kick – Door |
| Major Lazer, Travis Scott ft. Quavo | Know No Better |
| Kesha, Eagles of Death Metal | Let 'Em Talk |
| Taylor Swift | Look What You Made Me Do |
| SZA, Travis Scott | Love Galore |
| Hailee Steinfeld | Love Myself |
| J Balvin, Willy William | Mi Gente |
| DJ Snake, Bipolar Sunshine | Middle |
| Lil Uzi Vert ft. Pharre Williams | Neon Guts |
| Dua Lipa | New Rules |
| The Chainsmokers | New York City |
| Post Malone | No Option |
| DJ Snake, Yellow Claw | Ocho Cinco |
| Post Malone | Patient |
| The Weeknd | Reminder |
| OneRepublic, Seeb | Rich Love |
| Twenty One Pilots | Ride |
| Hailee Steinfeld, DNCE | Rock Bottom |
| Fitz and The Tantrums | Roll Up |
| Calvin Harris, Future, Khalid | Rollin |
| The Weeknd | Secrets |
| Foster The People | SHC |
| WALK THE MOON | Shut Up and Dance |
| Mondo Cozmo | Sixes and Sevens |
| The Chainsmokers, Coldplay | Something Just Like This |
| The Weeknd, Daft Punk | Starboy |
| Liam Payne, Quavo | Strip That Down |
| French Montana, Swae Lee | Unforgettable |
| DJ Khaled, Rihanna, Bryson Tiller | Wild Thoughts |
| Skrillex, Poo Bear | Would You Ever |
Cue the Cardio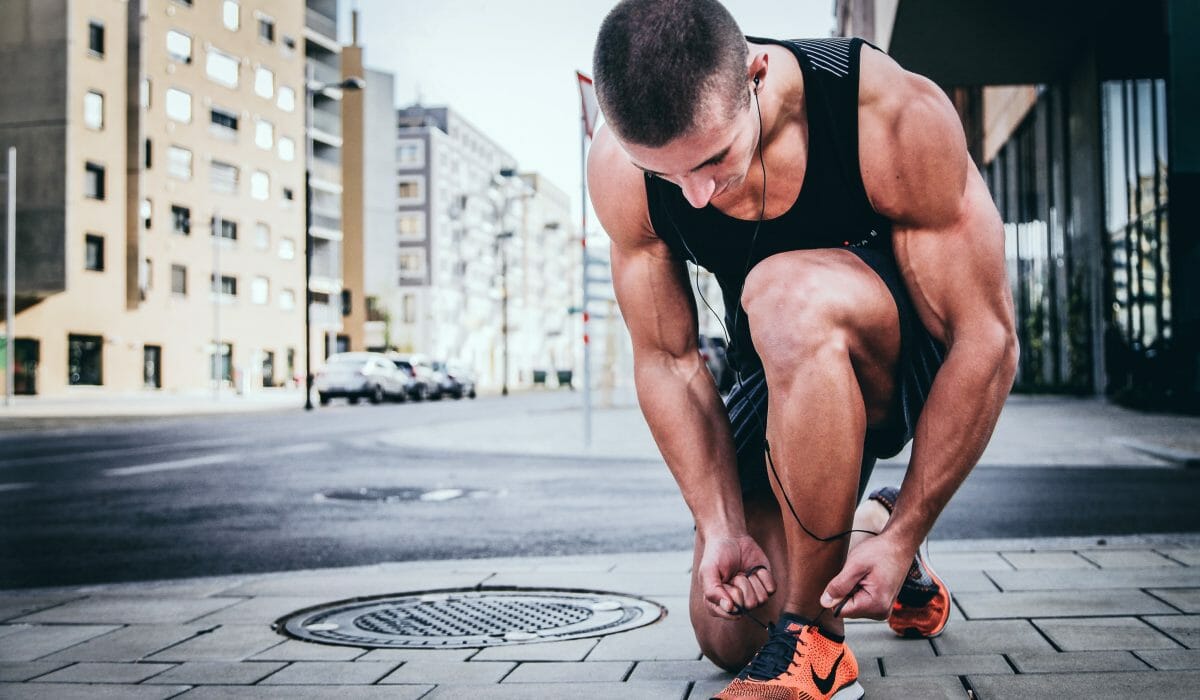 There's no denying that cardio sessions can outright suck. Your workweek is already long, weight training sessions brutal, and time never seems to be on your side when it comes to your to-do list. As challenging as it may be at times, the right tunes can certainly help lighten the load.
Finding the best workout songs can make the difference between time crawling by and having a personal jam session as you're stepping ever closer to becoming a lean, mean, cardio machine!
Okay already, you've procrastinated long enough. Fat needs losing and cardio needs doing, it's time to get down to body fat burning business. Lucky for you, we've eliminated an excuse you can use for putting off cardio any longer.
We've created an official Spotify playlist with the best workout songs selections for your upcoming cardio. Just visit the link below to access the best workout songs through our "IIFYM Cardio Killer" Playlist!