Who says you can't eat fast food? While IIFYM allows you to leave all food options on the table, most think you can't eat fast food without getting fat. WRONG! In fact, I'm going to show you nine low calorie fast food meals that you can grab when you're in a rush.
For starters, it's always good to know your daily caloric and macro requirements. If you aren't sure where to begin, check out our IIFYM calculator. You will be able to input all of your information and it will spit out your numbers. Simple and effective!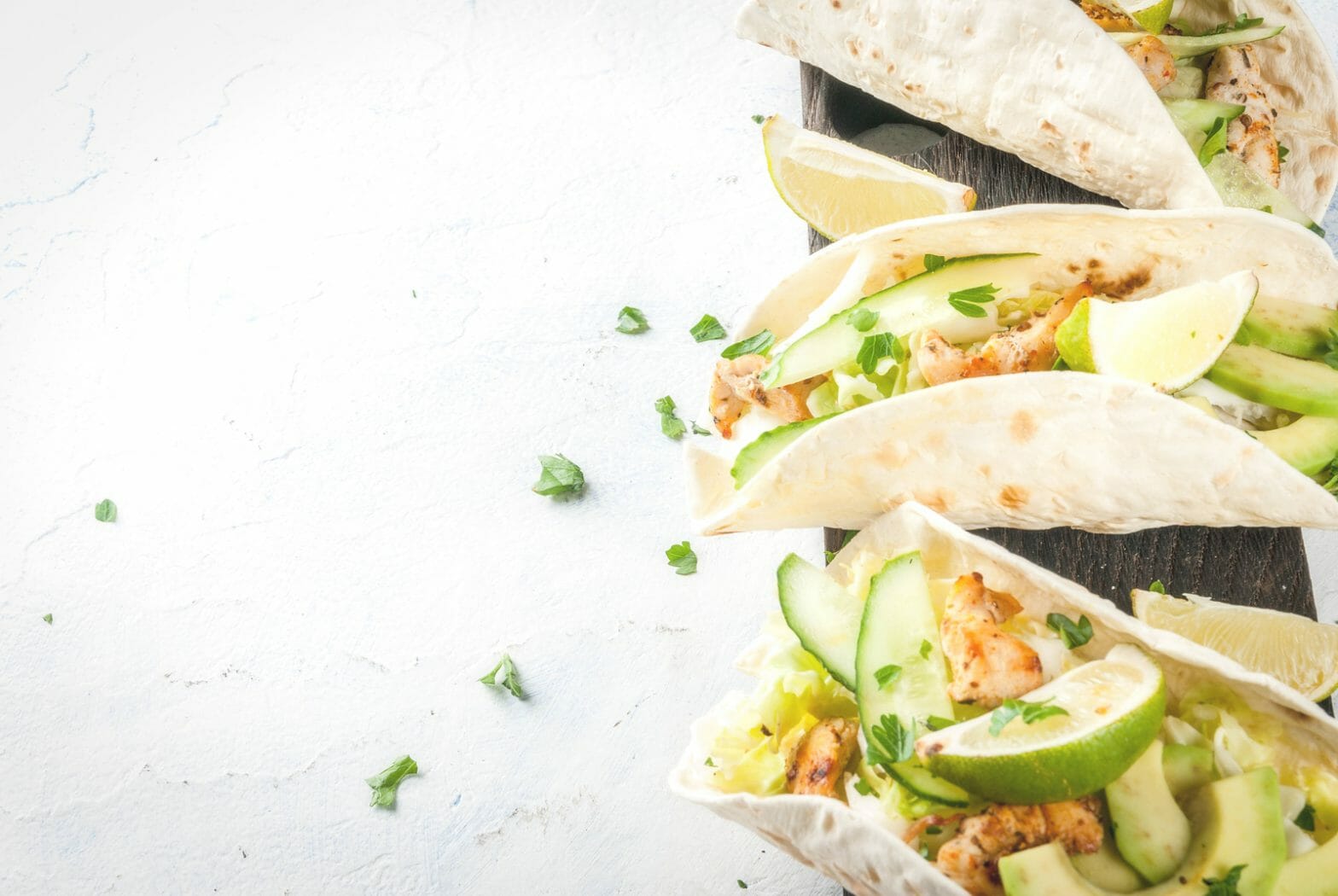 9 IIFYM Recommended Fast Food Meals
1. Dunkin Donuts Egg White Flatbread with Hash Browns
Calories: 421
Carbohydrates: 50g
Protein: 17g
Fat: 17g
When breakfast rolls around and your tummy is making all sorts of noises, many swing by a fast food location on the way to work (and to grab a cup of coffee as well). If you want to pick up a low calorie fast food meal for breakfast, this option from Dunkin Donuts definitely makes our IIFYM recommended list.
2. McDonald's Egg McMuffin with Apple Slices
Calories: 308
Carbohydrates: 33g
Protein: 17g
Fat: 12g
Some areas of the nation might not have Dunkin Donuts locations to grab the meal mentioned above, but McDonald's is surely found across America (in fact, almost too accessible). A great low calorie fast food breakfast at McDonald's would be the Egg McMuffin with apple slices. This is one of my personal favorite breakfasts when I'm running late.
If you prefer to make breakfast at your home, you can always consider one of our IIFYM recipes found on our website. With so many delicious options to choose from, you'll never go bored with your IIFYM lifestyle.
3. Chick-Fil-A Grilled Chicken Cool Wrap with Fruit Cup
Calories: 433
Carbohydrates: 43g
Protein: 36g
Fat: 13g
A great low calorie fast food meal you can enjoy anytime comes from one of my favorite places, Chick-Fil-A. This grilled chicken wrap and fruit cup are slammed with protein, healthy carbohydrates, and fiber. This wrap easily slides right into your IIFYM meal plan and will definitely fill you up.
4. Chipotle Salad with Romaine Lettuce, Brown Rice, Black Beans, Fajita Veggies, and Roasted Chili-Corn Salsa (vegetarian)
Calories: 458
Carbohydrates: 76g
Protein: 16g
Fat: 10g
For my vegetarian friends, you have a great low-calorie fast food option from another one of my favorites, Chipotle – in fact, my three-year-old loves this place. While I tend to roll with the chicken bowl, I wanted to find a great all in one meal that you can grab anytime you need an IIFYM vegetarian style meal. This salad from Chipotle will definitely get the job done and have you leaving completely satiated.
If you are a vegetarian and are looking for an amazing meal plan, check out the 12-week 1-on-1 coaching we offer on IIFYM.com. The coaches on staff are some of the most knowledgeable IIFYM experts and can customize a plan to suit your individual needs.
5. Taco Bell Two Fresco Soft Tacos with Steak and a Side of Black Beans
Calories: 370
Carbohydrates: 46g
Protein: 24g
Fat: 10g
If you are in the mood for an IIFYM Mexican low-calorie fast food meal, Taco Bell will give you your fix. Grab yourself two fresco soft tacos with steak and ask for a side of black beans and you're good to go. Super quick and convenient Mexican meal when you are in a pinch and have a craving.
6. KFC Grilled Chicken Breast with Green Beans
Calories: 235
Carbohydrates: 4g
Protein: 39g
Fat: 7g
When you aren't exactly starving, but you want a quick and simple meal while traveling, KFC is the golden ticket. You can grab a healthy grilled chicken breast and pair it with an individual side of green beans for the ultimate in healthy low calorie fast food meals.
Another nice thing about low-calorie fast food is that you're saving up for other delicious foods later in the day. In addition, the lower the calories, the less exercise needed to burn them off.
Speaking of which, do you know your BMR or RMR? We have calculators on the IIFYM site that can give you both.
7. Wendy's Power Mediterranean Chicken Salad with Small Chili
Calories: 402
Carbohydrates: 49g
Protein: 20g
Fat: 14g
Generally known for their burgers, the Power Mediterranean Chicken Salad combined with chili from Wendy's is a match made in heaven. This low calorie fast food meal is loaded with flavor. If you are in the mood for a "soup" and salad while you are out and about, Wendy's should be at the top of your list. This is especially tasty in the colder months of the year.
8. Hardy's Trim It ¼ lb. Low Carb Little Thickburger with Side Salad
Calories: 474
Carbohydrates: 51g
Protein: 18g
Fat: 22g
While heavy on the greens, this meal is even heavier on the beef – Black Angus beef that is. The Hardy's Trim It ¼ lb. Low Carb Little Thickburger will surely fill you up. Add the side salad and you have one nutritious low calorie fast food meal.
9. Subway 6-Inch Turkey Breast Sub, No Cheese, with Avocado
Calories: 340
Carbohydrates: 49g
Protein: 18g
Fat: 9g
If you are hungry for a sub, where do you go? Subway. The 6-Inch version of their subs provides you with a low-calorie fast food meal, but one that contains a powerful punch of flavor and healthy fats. Turkey and avocado make for the perfect combination.