We all have abs, yet not everyone is able to achieve that sacred ripped 6-pack. While we could discuss how to achieve that defined midsection (which we do briefly below), this IIFYM article is going to focus more on the functioning of your abdominals, rather than the aesthetics.
This brings to question what the abdominals are intended to do, and that is stabilization. Without our core, our upper and lower body would be working against each other rather than on a uniformed front.
Our core is essentially what keeps up upright so that our upper body isn't flopping forward or arching backward, causing serious injuries—especially to something like the spine. So, how do we keep our core strengthened to aid us in everyday tasks?
Well, this IIFYM article is going to showcase the best core exercises you should definitely add to your workout routine.
Can You See Me Now?
Clearly, abs are made in the kitchen with a solid diet plan. We have heard that time and time again in magazines and even in articles here on our IIFYM.com site—and it's 100% the truth.
If your diet plan isn't on point, the ability to see any type of definition around your midsection is slim to none, regardless of your activity level.
The best piece of advice I can give when tightening up your diet plan to help shed unwanted body fat and expose eye-catching abs is to pay attention to your macros and be accountable for everything you put in your mouth.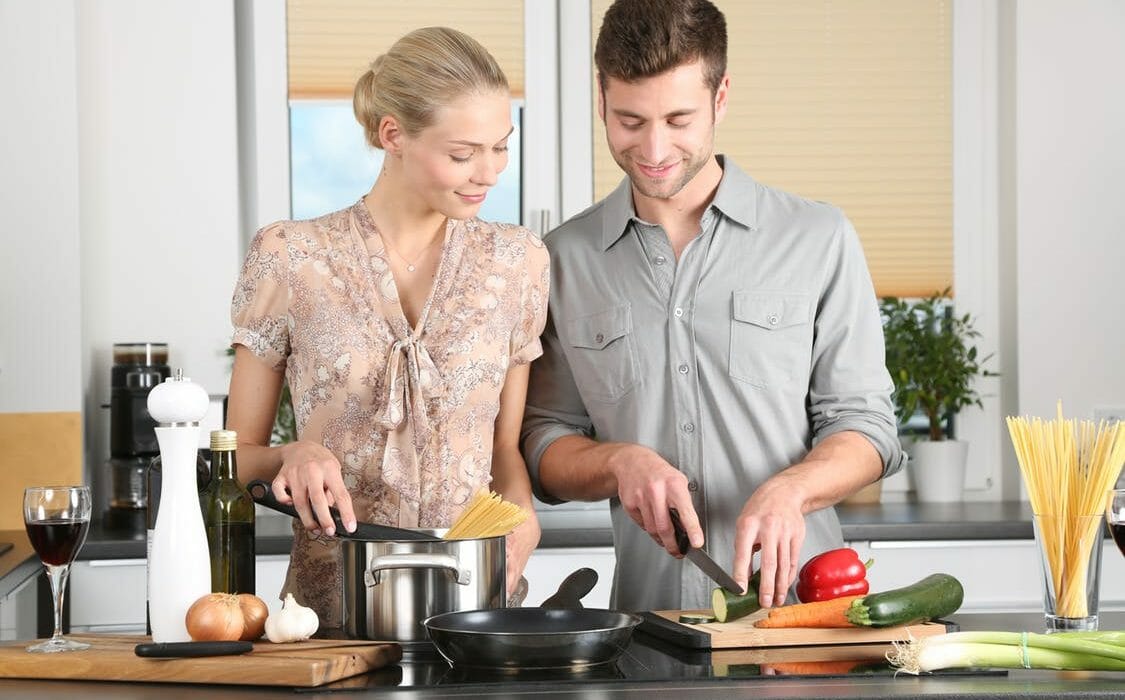 With IIFYM, you aren't as worried about the commonly deemed "good" and "bad" foods, more than anything it comes down to if you're hitting your numbers. If you aren't sure where to start, IIFYM has some great programs available for you on the website to help get you moving in the right direction.
If you are more of the type to figure things out on your own, you are more than welcome to utilize our macro calculator.
This quick and easy IIFYM calculator will lay out how many calories you need per day to achieve your goal—whether it be weight loss, increase muscle mass, or performance driven. From there you can even get a breakdown of your macros if you wish.
Anatomy Lesson
Before breaking down the best core exercises, let's first discuss the makeup of the core so we understand exactly what muscles we are working, where they are located, as well as their function.
As with any exercise, you want to go through the full range of motion using strict and proper form.
I'm a huge advocate for understanding the reasons why you are doing something as well as where the muscles are so you can truly envision squeezing and working the individual muscles versus going in blindly utilizing the best core exercises without at least a little knowledge on what you're working.
Rectus Abdominis
Your rectus abdominis is just a fancy name for your abs. When in your head you visualize a 6-pack, that's exactly what we are describing here.
The function of your rectus abdominis is to pull your upper torso towards your hips. To visualize this movement, think of an abdominal crunch (which just so happens to have not made the list of best core exercises). The rectus abdominis is located from your sternum and travels straight down to your pelvis bone.
Obliques
The oblique muscles are what give you the ability to twist and tilt. To visualize the purpose of these muscles, imagine holding your arms out in front of you while you are standing erect. Without moving your lower body, you twist your upper body to the left or right side without needing to move your feet.
This side to side motion (twisting) is due to the strength of the oblique muscles. The five best core exercises mentioned later in this IIFYM.com article will certainly help you strengthen this muscle group.
Oblique is a generalized term considering there are three different types of oblique muscles that help make up your core. You have the external obliques, internal obliques, and transverse obliques.
To visualize the different oblique muscles, imagine your external obliques running from the middle of your pelvis (below your belly button), and running diagonally to your sides. The internal obliques do the opposite where they are found from the outer edges of the pelvis and run diagonally towards the centerline of your body.
Last, but not least, the transverse obliques run left to right through your core. So, as you can see, you can think of your obliques like a mesh that travels in all directions to help keep your upper body stable.
Serratus
The serratus is a muscle group that is found from your lats and travels to between your front abs. If you can envision a bodybuilder, think of where they pose with their arms above their head.
When looking at them from the front, the serratus are the long strands of muscle that you see traveling from their lats diagonally towards their midsection—sometimes almost looking like feathers. The function of the serratus is to pull the scapula forward and rotate slightly.
Envision the movement like throwing a baseball or pushing someone where it's pulling your shoulder blade forward.
Intercostals
While not really talked about when you think about the core, these smaller muscles are found between the sides of the rib cage and aid in elevating and depressing the ribs.
The intercostals are activated when you engage your rectus abdominis and move/twist from side to side such as when doing a bicycle ab exercise on the floor where your legs move as if they are pedaling a bicycle and your elbows move across your body to touch the opposite side's knee.
If you want to see these muscles and get as lean as possible, IIFYM has everything from a 90-day weight loss challenge, coaching, Macro Blueprints and even recipes that you can utilize. If you haven't checked out the IIFYM.com programs, I highly recommend you take a few minutes to see how they can take your health and fitness to the next level.
The Best Core Exercises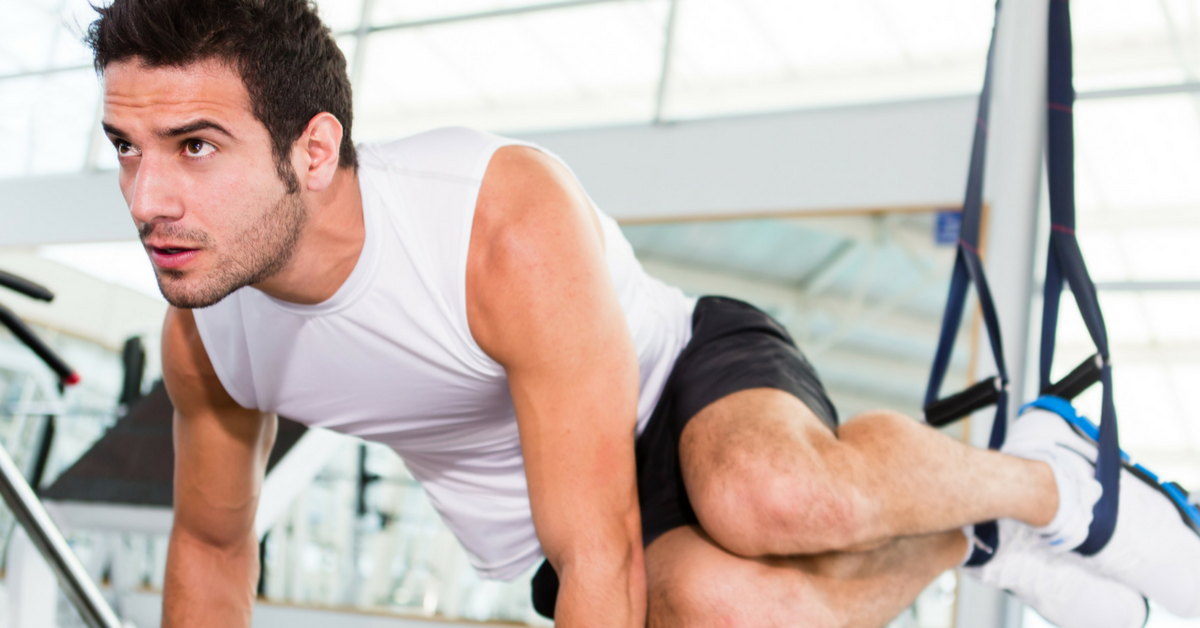 As with any exercise, you want to go through the full range of motion using strict and proper form. The articles found here on IIFYM.com are to help keep you safe and working towards your goals. When form is compromised, injuries can occur which is counterproductive to what you are trying to achieve. By finding out what the best core exercises are, you can protect yourself from injuries.
While we could sit here and discuss our favorite exercises that we THINK are putting us in a position for success, I've found a study conducted by San Diego State University that looked at a long list of exercises and have found the below to be the best core exercises, and ones that we should all include in our abdominal routines to build a stronger core.
The American Council on Exercise (ACE) is standing behind the five best core exercises found in the SDSU study…
All of the best core exercises mentioned below should be completed in the 8-15 rep range and can have a total of 3 sets.
*It should be noted that we at IIFYM.com, as well as the author, would advise you to consult with your doctor before engaging in any new diet plan or exercise program, including the ones found here on IIFYM.com
Top 5 Most Effective Core Exercises:
Bicycle Crunch
Captain's Chair
Stability Ball Crunch
Vertical Leg Crunch
Reverse Crunch
The American Council on Exercise (ACE) is standing behind the five best core exercises found in the SDSU study and trying to get these exercises out in front of the public to utilize so they aren't spinning their wheels on exercises that aren't as effective.
ACE even documented how to perform each of the best core exercises above, which we are sharing with you below.
Bicycle Crunch
Lie flat on the floor with your lower back pressed to the ground. Put your hands beside your head. Bring knees up to about 45-degree angle and slowly go through a bicycle pedal motion.
Touch your left elbow to your right knee, then your right elbow to your left knee. Keep even, relaxed breathing throughout.
Captain's Chair
Stabilize your upper body by gripping the hand holds and lightly pressing your lower back against the back pad. The starting position begins with you holding your body up with legs dangling below. Now slowly lift your knees in toward your chest. The motion should be controlled and deliberate as you bring the knees up and return them back to the starting position.
Stability Ball Crunch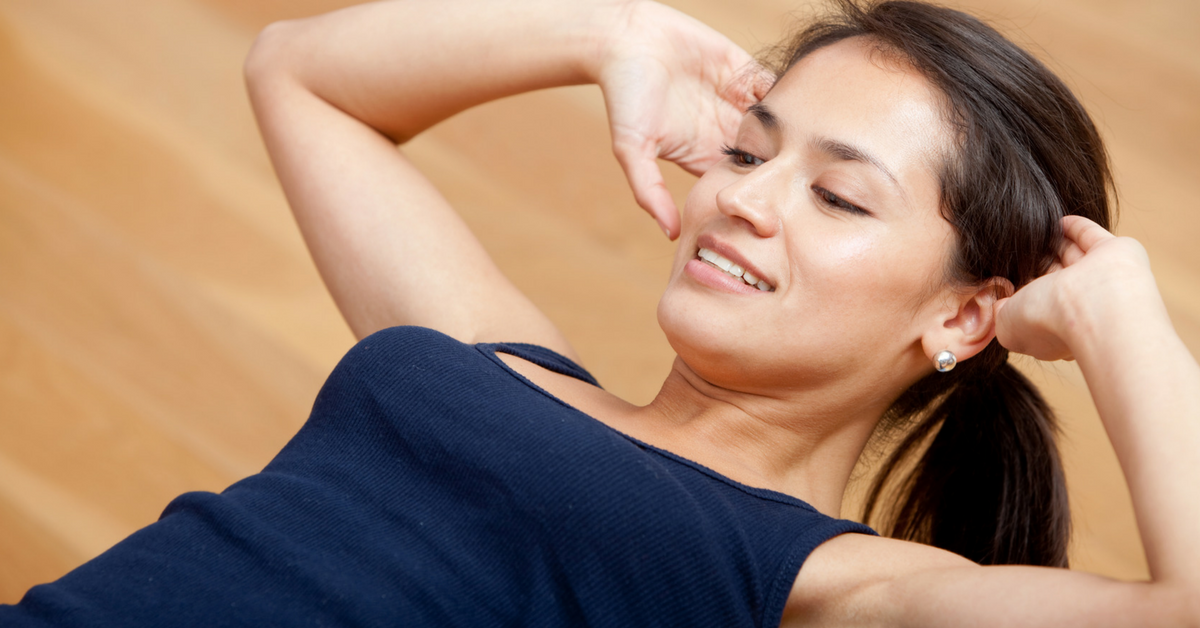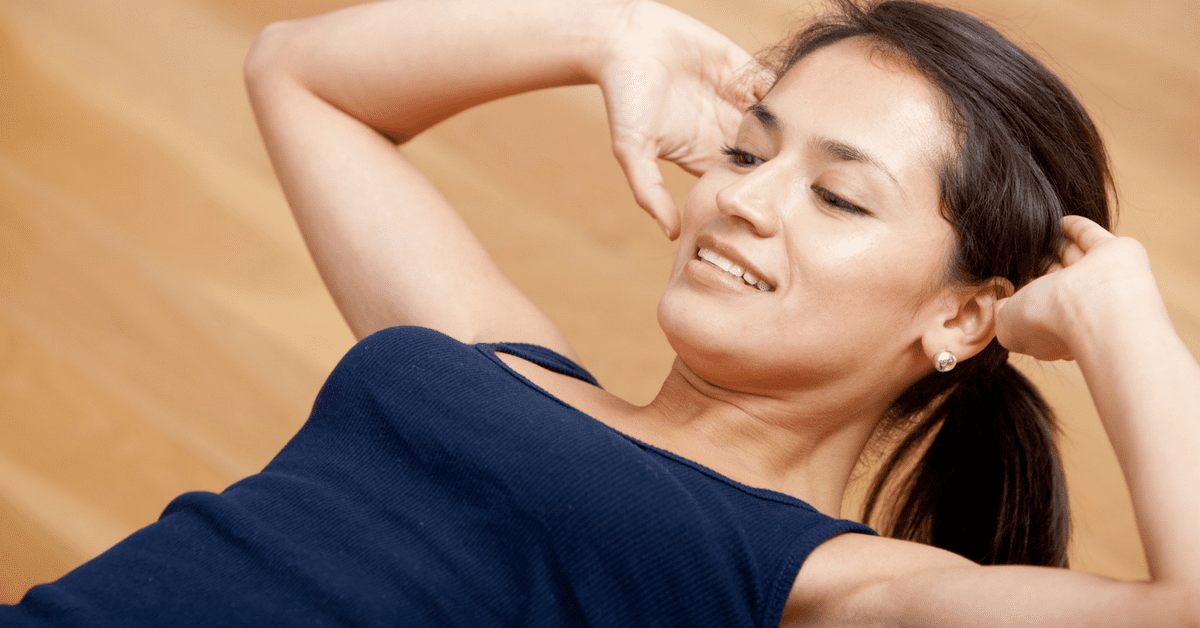 Sit on the ball with your feet flat on the floor. Let the ball roll back slowly. Now lie back on the ball until your thighs and torso are parallel with the floor. Cross your arms over your chest and slightly tuck your chin in toward your chest. Contract your abdominals raising your torso to no more than 45 degrees.
For better balance, spread your feet wider apart. To challenge the obliques, make the exercise less stable by moving your feet closer together. Exhale as you contract; inhale as you return to the starting position.
Vertical Leg Crunch
Lie flat on the floor with your lower back pressed to the ground. Put your hands behind your head for support. Extend your legs straight up in the air, crossed at the ankles with a slight bend in the knee. Contract your abdominal muscles by lifting your torso toward your knees.
Make sure to keep your chin off your chest with each contraction. Exhale as you contract upward; inhale as you return to the starting position.
Reverse Crunch
Lie flat on the floor with your lower back pressed to the ground. Put your hands beside your head or extend them out flat to your sides—whatever feels most comfortable. Crossing your feet at the ankles, lift your feet off the ground to the point where your knees create a 90-degree angle.
Once in this position, press your lower back on the floor as you contract your abdominal muscles. Your hips will slightly rotate and your legs will reach toward the ceiling with each contraction. Exhale as you contract; inhale as you return to the starting position.
Now that you know what it takes to work your abdominals effectively through the best core exercises, let one of our IIFYM coaches build your Macro Blueprint to help speed up the process and allow you to reach your end goal quicker.