1. When and how did you get started with fitness?
We have always been involved in sports at a young age. We used to play soccer for 8 years and Basketball all the way up to senior year of high school. But it wasn't until the death of our father our senior year of high school that really turned the tables. His autopsy report showed a small diagnosis of heart disease and this really made us want to live nothing but a dynamic lifestyle and to help others do the same.
With our father's loss, we also needed something to alleviate our anger, so weight training was a very good therapeutic outlet for us. This is where our drive and intensity comes from when we train day in and day out!
Also we've always been fascinated with the way an individual can make body compositional changes and the science behind training and nutrition. For the past 7 years we have both been fully engaged in learning as much as we can about training and nutrition along with tying that into our niche and with real world practice.
We both have this hunger inside of us to be the best at what we do and to always keep learning and keeping an open mind. We want to experience going through the trenches without anything being given to us for free. We are no strangers to hard work and overcoming adversity while maintaining our mental toughness for the journey we have ahead of us.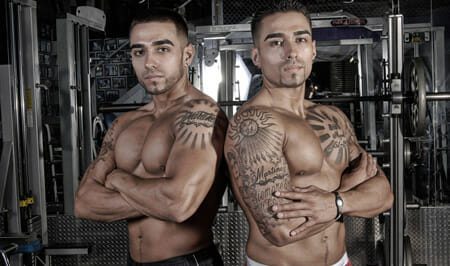 2. How do you stay so motivated? What drives you?
Our passion, hunger, and desire keeps us motivated day in and day out. Starting with us wanting to be masters of our craft and practice what we preach. Not just talk the talk, but walk the walk. Being prime examples for our business along with the opportunity to voice our opinions in the health and fitness industry and change as much lives as we possibly can. Also, both of us being clients of Layne Norton, we feel like our motivation has sky rocketed through the roof since working with him and what better to learn from one of the best in the industry.
We want to be Game-Changers, meaning we want to really make a dent in the health and fitness industry with our niche and help others live healthier lifestyles and get away from all the bad info out there.
We have to stay passionately focused on our mission and purpose and never be satisfied with just being good. We want to be the best that we can be and keep our integrity! Settling for mediocrity is something too many people do. We want to keep pushing ourselves to success and hopefully our work ethic can rub off on other people.
3. What has been the hardest obstacle for you to overcome?
Definitely the toughest obstacle we have overcome is the loss of our father. We lost our father in 2003 at the age of 18, when he passed away we were so lost. Our father was our provider, a great father and husband, and especially a great role model. It was such a tough obstacle to overcome for our family, but we all persevered and are very grateful for what he left us and taught us. For more on our life story please check out our article "To Hell And Back".
4. What does your current training schedule/program look like?
Chris is currently on an undulating periodization protocol that's focusing on chest and arms since these are areas he needs to improve on from the past show. Eric is currently on an undulating periodization protocol that consists of training legs 3 times a week since he can't do any upper body for a month due to bicep tendinitis.
We are firm believers in undulating periodization and the research has proven that it's more optimal than linear periodization. We also feel that bodybuilding is a multifaceted approach and you need both power lifting and hypertrophy style training to reach an optimal physique.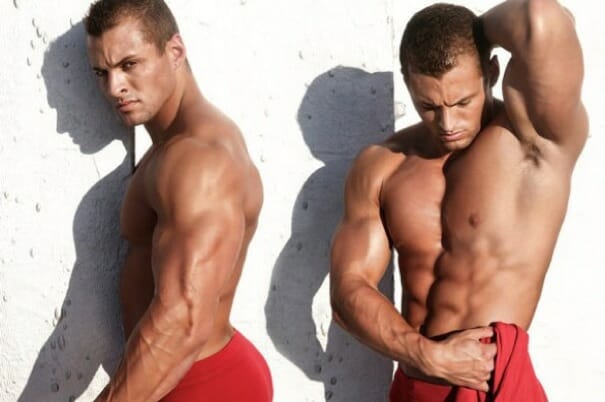 5. Give us your nutrition philosophy
We are huge advocates of flexible dieting! Hitting your protein, carbs, fats, and fiber goals give you total control of changing your physique with a ton of flexibility.
There's research showing that an all or nothing, rigid approach to dieting has actually been associated with overeating, increased body weight, and eating disorder symptoms, while flexible dieting has shown a stronger association with lower body weight and the absence of depression and anxiety.
We are big believers in respecting your own personal taste preference, and letting that override the rules and formalities of any given fad diet.
6. What is your single biggest "Fitness" related accomplishment?
For both of us it has to be when we went all the way to Florida for the annual ISSN Conference to take our test for our CISSN Certification. We worked so hard and studied so much for that test. It was a truly humbling experience meeting all the great researchers in the industry as well as gaining more knowledge.
Some other great fitness related accomplishments have been being certified through the NSCA for our certified strength and conditioning specialist's certs and doing our first bodybuilding show this past December where we went through a 26 week prep, truly a great journey and experience.
7. What is your favorite quote.
"Most men die at age 25, we just don't bury them until they're 70. -Benjamin Franklin"
8. Tell us about your contest prep macros?
At the beginning of our prep our metabolic capacity was very high. We both spent 2 years in our off season building our metabolic capacity for the sole purpose of when we did want to diet down for a show we didn't want our macros to get so low to where it was a miserable experience. That said; let's take Eric's macros for example. Starting off my macros were at 260g pro/300g carbs/85g fat and my two refeed days were at 235g pro/550g carbs/80g fat.
Macros were great and I was in heaven. As two months went by, my metabolism became very adaptive. Meaning every time my coach made an adjustment, my body would adapt to the macronutrient profile and I wouldn't make any progress.
Two months out from the actual show we had to go another route and start carb cycling. This was the game changer as I started to shed more body fat and had to carb cycle all the way into my show.
But at the end of the prep my macros were right around 240p/160c/50fat. Which goes to show even though I spent time building my metabolic capacity in the off season, it didn't go the way I expected and genetic disposition plays a big role,
…but Imagine if I didn't have a ton of caloric cushion to work with, wow I would have been miserable and starving towards the end of my prep.
Our go to foods truly depended on where are macros were at. If they were high, then we have more options to work with. If low we have to be careful and make wiser choices to hit our macros and micros overall. But definitely skinny cows, pop-tarts, small cinnamon rolls, and different creations of pancakes were the go to foods. Nothing like some good ole pancakes and syrup!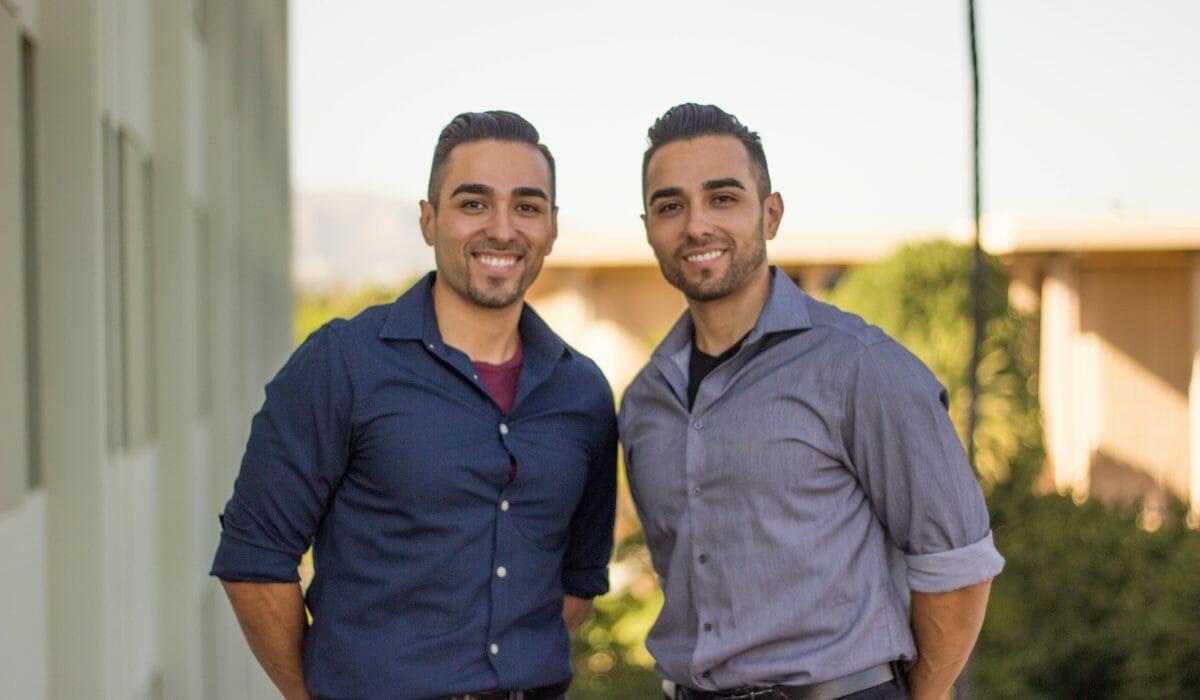 9. Do all of your clients follow a flexible dieting approach?
This is a great question as we get a lot of clients that have never heard of IIFYM. We certainly feel that this style of dieting is the most optimal nutrition program out there as far as physique development, sustainability, knowing exactly what you're putting into your body, and there's research that shows this. But there is no such thing as the perfect diet or the perfect nutrition program. The important question you should ask yourself is "what's the best diet or nutrition program that's going to:"
 Fit my lifestyle
Be able to adhere to on a consistent basis
Get me my desired results without having to go to extreme measures
These are the questions you should be asking when looking for the perfect diet or nutrition program and if IIFYM happens to answer these 3 questions, well then looks like you're going to be on an awesome nutrition program 😉
10. About The Authors:
Chris and Eric Martinez, CISSN, CSCS, CPT, BA, also known as the "Dynamic Duo" operate a world-class online training and nutrition consulting business "Dynamic Duo Training." They're also fitness and nutrition writers, Diet Doc permanent weight loss coaches, and exclusive Team K Peaking Directors that love helping people reach their goals. Their philosophy is "No excuses, only solutions."
Visit them at:
Dynamic Duo Training
FaceBook Page
YouTube Channel