The IIFYM you know and love…now with a twist!
Meet Our Partner Trainers & Coaches
If you're interested in starting your fitness journey with a 1-on-1 coaching experience, but not sure if IIFYM fits your exact needs…
…check out some of our partner trainers below to see if one may be a good fit for you!
"The human body is absolutely amazing and fascinating. As someone who has had two babies in two years, as well as 2 c-sections, it's incredible just how adaptable our bodies are and how much they can change.
Just like with pregnancy, a health & fitness journey will change your body.
When we eat a proper diet, and workout regularly, our bodies can drastically transform in just a matter of weeks! Not to mention, feeling healthy and strong is the most incredible feeling in the world! I love the emotional feeling of working hard, and the physical feeling of pure strength and determination. And I LOVE being able to help other women experience that same feeling!
Becoming part of the KMFitness family means signing up for real change. I've helped over 5,000 women find the confidence, energy, and health they've been wanting to work towards for months or even years. I'd love to train you and have you become a special part of my community."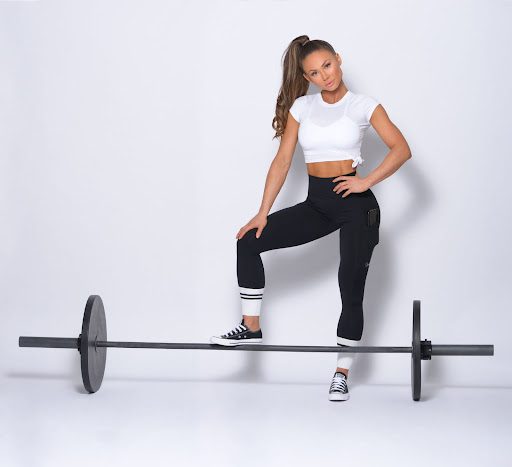 I've helped thousands of women get physically and mentally fit, strong, healthy and happy.  My programs suit every goal, lifestyle and level of fitness or motivation and get results.
There usually comes a point when you begin feeling broken and distraught over your health and fitness struggles, you eventually hit a point when you're done with not having the body you want. This could be if you've just started your fitness journey and are lost on what the right program is, or if you are a seasoned gym goer who is spinning their wheels but having a hard time getting results.
Not only do I help women change their physical appearance, they often end up also finding inner fulfillment through the process.
My goal is to get you into the best shape of your life and turn you into that queen you always knew you were meant to be.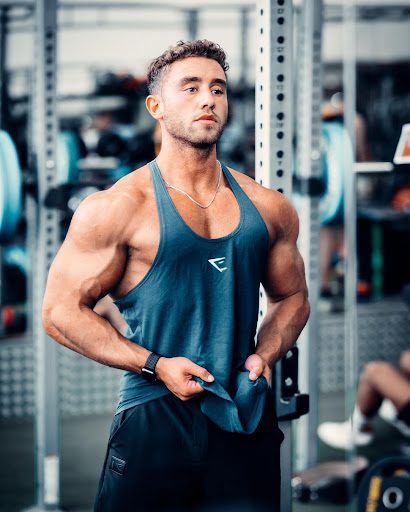 I started my fitness journey when I was 14 to build some self esteem after years of struggling with body confidence issues. I joined a gym at 15 and found my passion straight away. I've now been training for 12 years, won my first bodybuilding competition, prepared others for their own bodybuilding competitions, paid thousands of dollars to experts to constantly improve my own knowledge of fitness and have undergone various certifications such as cert 3/4 in Personal training as well as completing a Bachelor of Commerce funnily enough! 
I have transformed nearly 11,000 lives with my coaching program at the time of writing this. I am super passionate about encouraging others to live a better life through fitness, health, daily practices and a strong and powerful mindset. Fitness has opened up a huge amount of doors for me in my life and I can't wait to let it do the same for so many others.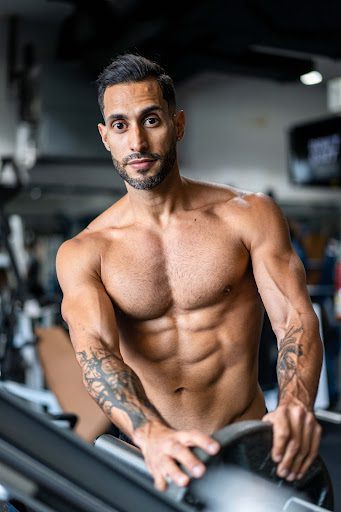 Lenny is a former American Ninja warrior athlete that has changed more than 5000 lives! Here's what Lenny says about his training philosophy…

I don't believe in labeling foods as "good" or "bad". I believe in living a healthy and balanced lifestyle while enjoying all food in moderation.
I believe in having a variety of foods without limitations. This will prevent your body from feeling deprived and restricted, which often leads to hunger and frustration.
You will not miss social or family events. If you want to enjoy foods outside of your plan, we'll make it work without compromising your results.
I am a friendly and understanding coach: my goal is to motivate and push you, but I will also be there for anything you need.
If you want to compete at the top, then you need to train like a pro.
Inside the SW7 Academy you'll get access to the exact same Strength & Conditioning programming only available in today's top rugby academies and professional teams.
Our goal is to build you into a better athlete by focusing on developing your muscle mass, maximal strength and explosive power.
Who are SW7 Academy? Meet Sam and Josh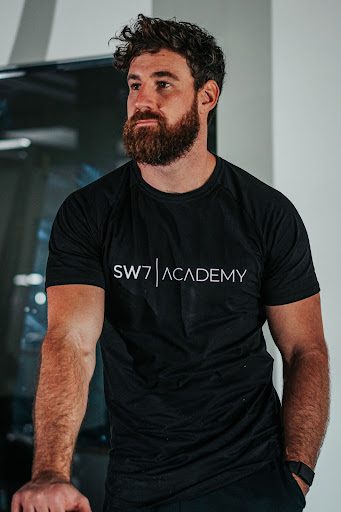 I've been actively training for over 15 years, and have tried and tested every training principle out there. 
During this time I've developed my knowledge on how to use nutrition to optimize performance. 
I have helped hundreds of people transform themselves both physically and mentally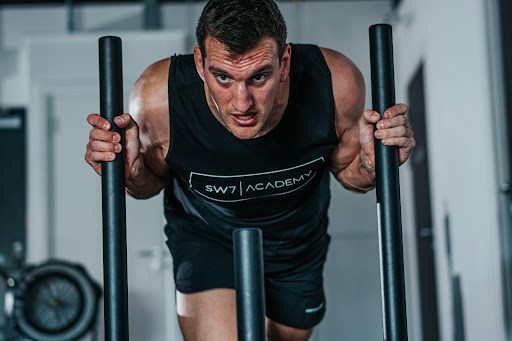 I'm a former international rugby union player, who represented the Cardiff Blues, Wales, and the British and Irish Lions. 
Since I was 15 years old, strength and conditioning has been a massive passion. 
It has been a privilege to contribute, educate and develop people in the exact same principles that I used to fulfil my potential and become a professional athlete.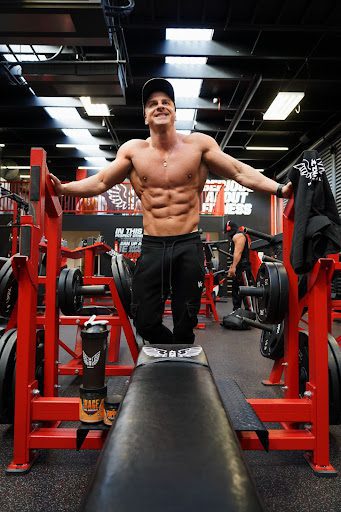 Years ago, fitness changed my life so profoundly that I made a commitment to help others experience the same turnaround in their lives.
Do you feel you have more to offer the world?
You deserve the best version of you… and so do those you love. Life is simply denied full expression when you neglect your health.
But when you feel a sense of pride for the person looking back at you in the mirror… life's challenges just shrink away. You enter the world with confidence and become magnetic.
Psychologists call it the 'Halo Effect'. Those with a great physique are not only more attractive… research shows that they earn more money. They are perceived as more likable, more intelligent, more kind and funny.
When you are fit, you are more likely to get promoted. Smart and successful people will want to date you. Interesting people will want to be your friend and more opportunities will open up.
I wish there was a way that I could introduce you NOW to your future self. One day soon they will thank you.
So I'll see YOU on the inside.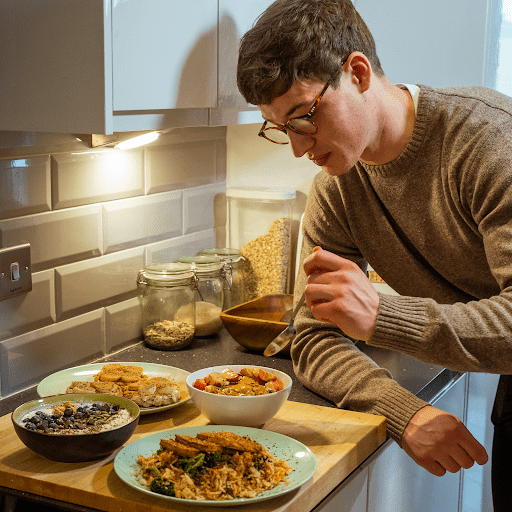 Or for all your GUT HEALTH SPECIALIST needs meet live. – who have a strong foundation in fitness, supporting your macro needs whilst healing your gut!
Founded by Ben Smith, an ex-sufferer of IBS induced from misprescribed antibiotics where doctors told him that nothing could be done.
"I've been at the lowest of lows with my mental and physical health, with severe bloating, anxiety, skin irritation, a cloudy mind, lack of motivation, and during this time I came to realize something… it's not always in the control of you, right here, at this very moment.
Society is quick to put a bandaid on your problems – masking the symptoms – but until you tackle the root cause of these issues the symptoms will persist, and I see this time and time again with the live. community.
It starts with the food you eat and ends with the way you move your body, with a host of sustainable lifestyle habits in-between.
It's time to stop brushing your gut issues aside and start taking back control of your life – so let's get you back to a place where you can consume the foods you love and enjoy, and take back those moments with family and friends that cannot be replaced."
Join today to place your gut health in the hands of specialists who have proven time and time again that there is something that can be done, and you're not alone.