Tracking Macros for PCOS Weight Loss
---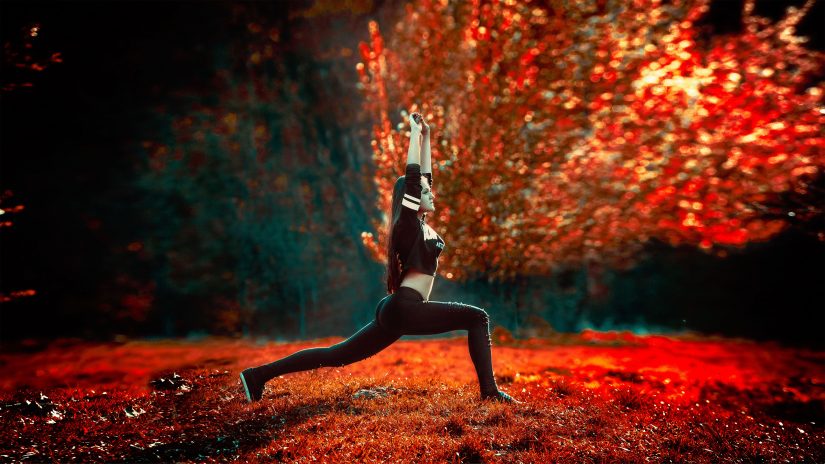 If you find yourself diagnosed with PCOS, you are not alone.
Close to 12% of our female clients have PCOS and need dietary and nutrition changes. This means that over 250 women diagnosed with PCOS come to IIFYM every month looking to have their macros dialed in by an expert macro coach so that they can lose fat without the bloating, hunger and irritability that comes with regular dieting.
Use the IIFYM PCOS Calculator below to get a better idea of what your fat loss macros should be while dieting with PCOS. Unlike our regular Macro Calculator, the PCOS Calculator will adjust your carbohydrates down, while increasing your fat by the same calories.
The reasoning for decreasing your carb intake is due to insulin resistance affecting 50-70% of women with PCOS leading to several comorbidities such as diabetes and glucose intolerance (1). Weight loss has shown to greatly benefit those who deal with PCOS and can alleviate some of the symptoms associated with the condition (1). Although the severity ranges for each person with the condition, we want to ensure the best approach is used for the majority.
Also, we want to provide PCOS Macros for you that are closer to your optimal intake without dropping calories too low. Our PCOS Calculator is a rather handy tool, but should you want a customized macro weight loss program created for you by an IIFYM expert macro coach, consider buying a Custom Macro Blueprint. Our expert level macro coaches will create a customized macro strategy for you based on close to 25 bits of data including your specific PCOS needs.
Our PCOS Macro Calculator will get you notably close to your correct weight loss macros, but remember, the PCOS Calculator is only a tool and cannot account for your metabolism health, dieting history and other unique circumstances that can greatly affect your weight loss macros. Our Custom Macro Blueprint is built for you and you only, and guaranteed to work.
(Although we have geared this calculator to your dietary macro needs, we encourage referring to your physician before starting any new diet.)
- REFERENCES
Sirmans, Susan M, and Kristen A Pate. "Epidemiology, Diagnosis, and Management of Polycystic Ovary Syndrome." Clinical Epidemiology 6 (2014): 1–13. PMC. Web. 10 May 2017.